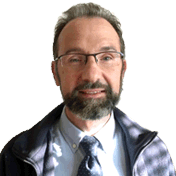 About me
I am a fully qualified, Grade A, Government Approved Driving Instructor (DVSA ADI), an ORDIT qualified Instructor Trainer. I have a Btec Award in Education and Training and I am also an Institute of Advanced Motorists Advanced Driver.
I was born in East End of London but spent most of my adult life in Greater London before moving to Somerset in March 2019, for a slower pace of life in the countryside. I have been married to my wife; Romaine, for over 20 years, and live with our two dogs in Ilminster. I have had a few jobs since leaving school at sixteen including 14 years in the Royal Navy and 15years as a Partner in a Building company.
Having always been told by friends, family and work colleagues that I was a calm and relaxed type of person, and having had a lot of experience training colleagues and subordinates from the age of 19 in the Navy (and in my other jobs after that) a new career as a Driving Instructor seemed like great idea.
I soon realised that becoming a driving instructor gave me real satisfaction and there is nothing better than helping learners to achieve their aim to become safe and competent drivers. Seeing someone pass their test first time, sometimes with zero faults, gives me a real buzz . As an Instructor trainer I also get a great deal of enjoyment helping Potential Driving Instructors on the road to their own new careers.
I chose to work with LDC because everybody is different and the LD System allows for flexibility in lessons so that you learn to drive safely/become an Instructor at a rate that suits you. I aim to make every lesson enjoyable and as productive as possible. The LD System just helps me to do this more effectively.
Lessons are always conducted in a calm, friendly and relaxed manner as I firmly believe in making pupils feel at ease during lessons.
Well I hope this gives you a brief Idea about me so please feel free to click here to "Contact me"